handwoven carpets for sensoric exploration
Sensus I is a thick woolen carpet with three- dimensional sections. The loops are stiffer than the knotted part, made out of silk, linen and cotton. The differences in material and techniques create a viarity in touch and feeling within one capet for sensoric exploration.
Sensus II is a lighter but night blue and black carpet. it is flat woven but has three dimensional parts knotted into the surface. The small knotted cussions are made out of silk, cotton and linnen. The dark shimmer of the material gives the carpet an almost mystic depth.
Sensus I and Sensus II are 100 cm x 190 cm made for easy handling and change within the interiour. 

The All- Over designs are made out of Sisal, a very common material used in carpet manufacturing and GOTS certified woolen yarn with a cotton core and a lovely light variation within the colour. The pattern in made by exporing different traditional carpet weaving techniques and the combination of mate and shiny materials.
GOTS certified woolen yarn and Sisal sponsored by TISCA carpets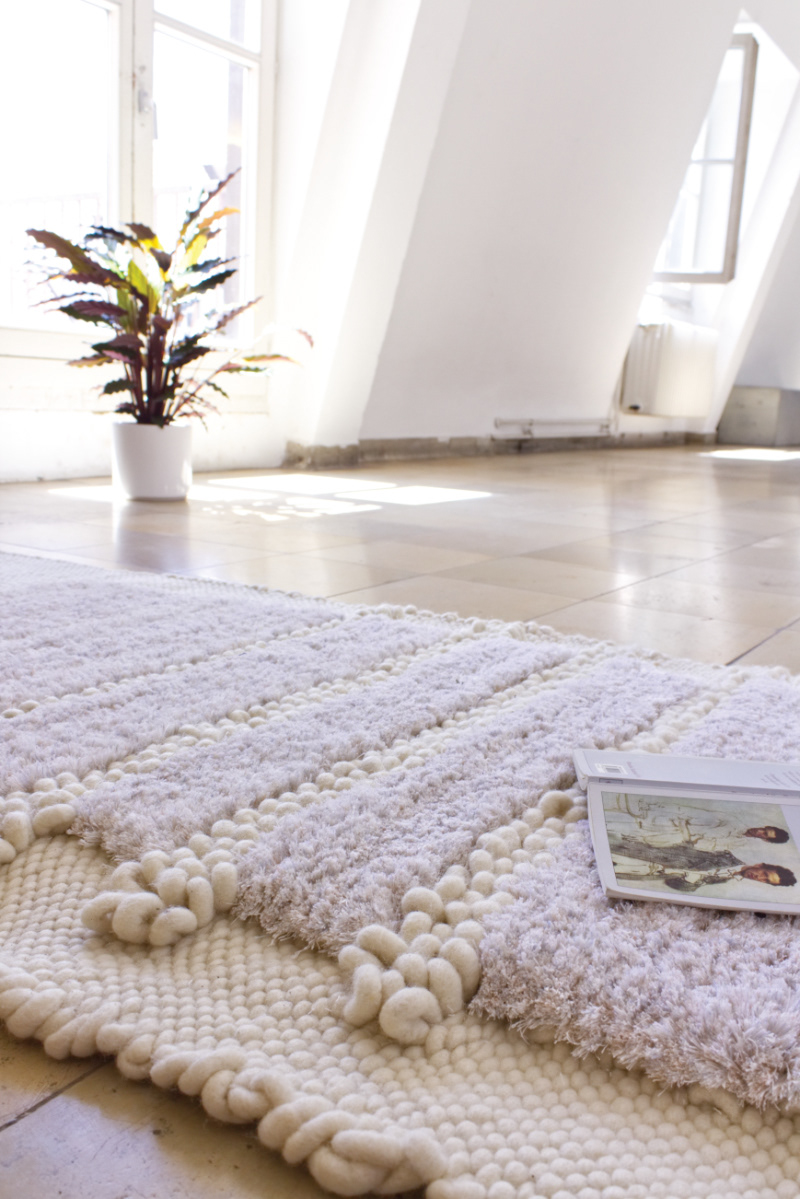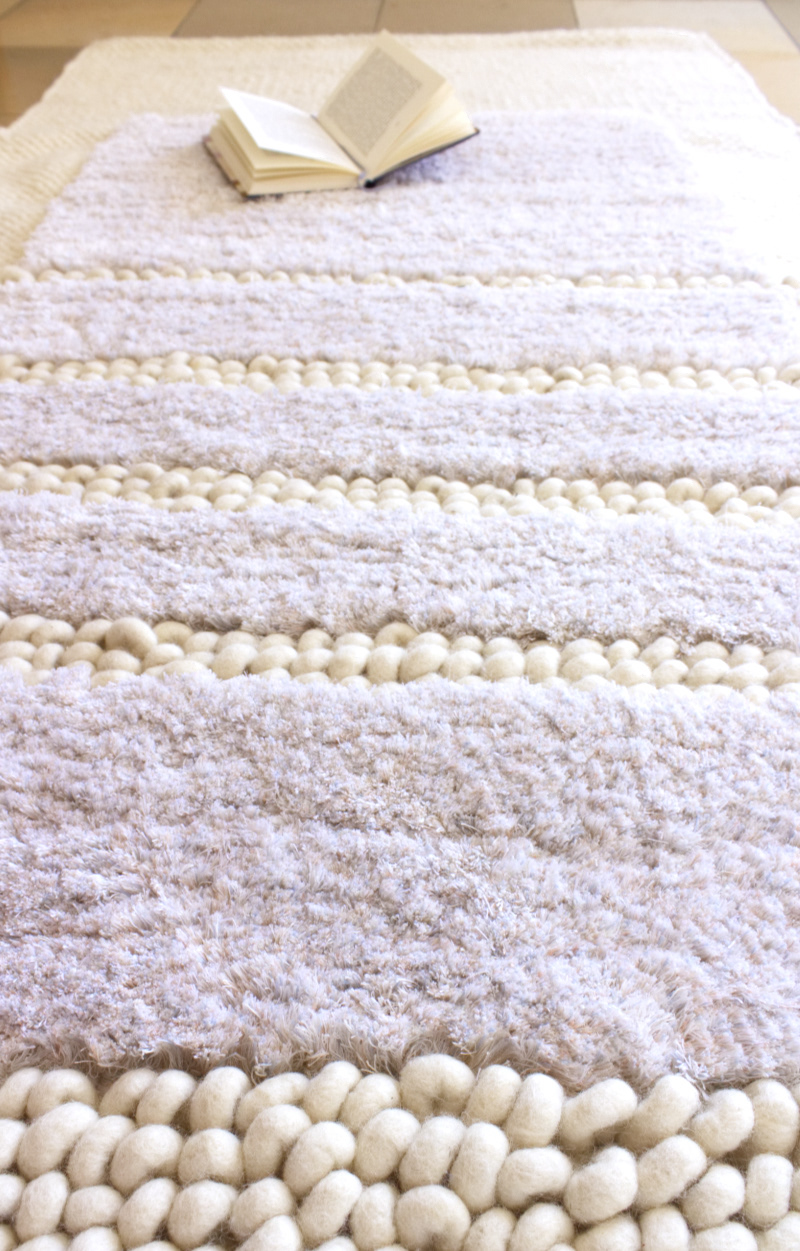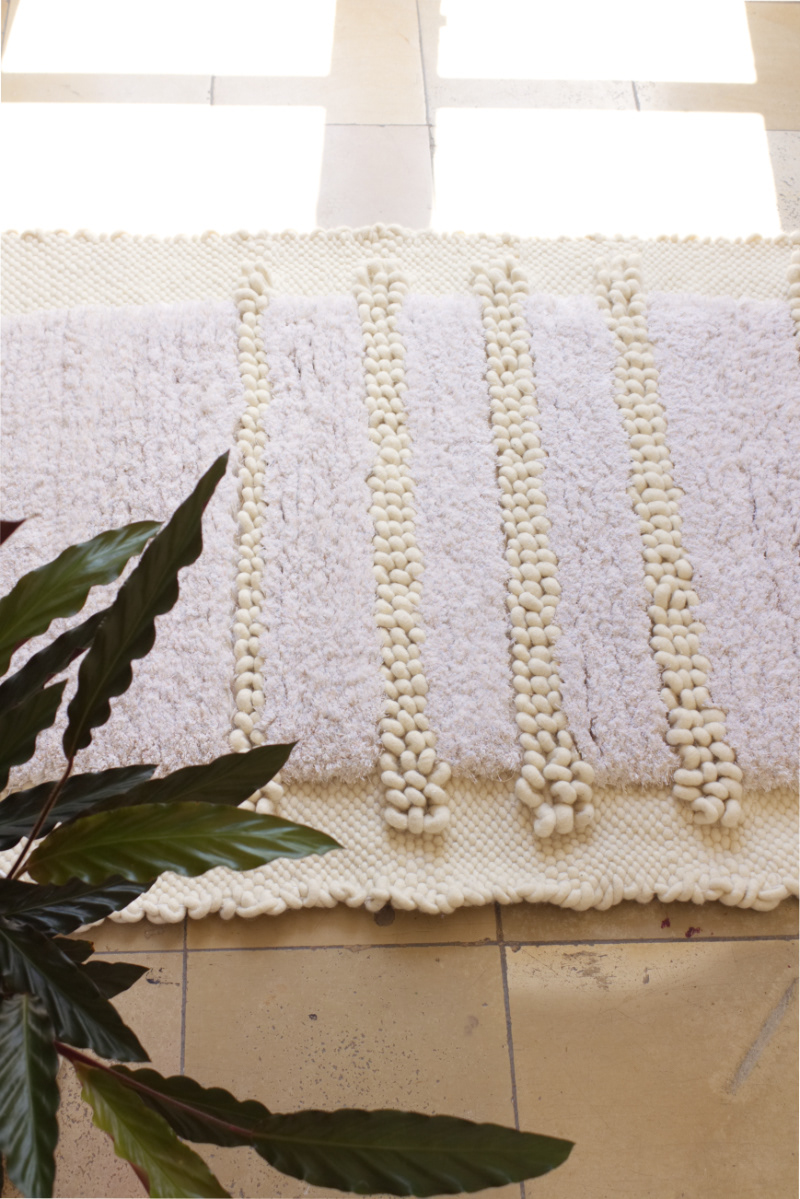 Kolorits für den Teppich "sensus I":